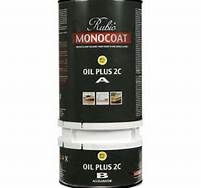 Environmental Benefits of Wood Floors

Wood flooring is the most abundantly renewable flooring material available. Sustainable forest management makes it possible to harvest wood without any serious impact on the environment, because trees are a renewable resource that can be replaced time and time again.
Check out these environmental facts about wood floors:


Average annual net growth for hardwoods is greater than average annual removals (Source: US Department of Agriculture Forest Service)

Indoor air quality is better with wood floors (Source: US Environmental Protection Agency)

Wood is a carbon neutral product that produces oxygen during its growth cycle and stores carbon during its service life (Source: University of Wisconsin Wood Products Program Solid Wood Flooring Life Cycle Analysis)

Wood floors use less water and energy to produce than other flooring options (Source: University of Wisconsin Wood Products Program Solid Wood Flooring Life Cycle Analysis)

At the end of its service life, wood flooring can be burned as fuel or recycled (Source: University of Wisconsin Wood Products Program Solid Wood Flooring Life Cycle Analysis)

Wood floors last hundreds of years, so won't need to be replaced as often as other flooring options (Source: National Association of Home Builders)

While it takes most hardwood trees 40-60 years to mature, the inventory planted today won't be needed for 100-plus years (Source: National Wood Flooring Association)

You can learn more about the environmental benefits of wood floors by downloading a copy of the University of Wisconsin Wood Products Program Solid Wood Flooring Life Cycle Analysis.
Frequently Asked Questions: Environmental
Does wood flooring promote a healthy indoor environment?


Yes. Bacteria, dust and dirt do not embed themselves in wood flooring, as they do in other flooring options. Simple regular maintenance—such as dustmopping, sweeping, or vacuuming—keeps wood floors dust-free.
My client suffers from allergies. Is wood flooring hypoallergenic?


Millions of people suffer from sensitivity to chemicals and toxins. Tests by leading allergists have proven that wood flooring provides a healthier environment for these allergy sufferers. Wood doesn't harbor irritating dust and microorganisms.
Is the natural environment protected during the harvesting and manufacturing of wood flooring?


Yes. Far from a depleting resource, hardwood is sustainable and commercially more available now than ever before. On the 486 million acres of forestland in the United States classified as commercial, substantially more wood is added in new growth each year than is harvested. For hardwood species, 90 percent more wood is added annually in net growth than is removed through harvest.
Once installed, how often must wood flooring be replaced?


Every hundred years or so. In fact, the heart pine floors in historic Bacon's Castle in Virginia are more than three centuries old and counting. Simple care and maintenance keeps wood floors looking beautiful for a lifetime. Instead of laying an entirely new floor when the original is worn, wood floors can be rejuvenated with sanding and refinishing. When done by a wood flooring professional, wood floors need only to be refinished every 10 - 15 years or 10 - 12 times during a floor's life. When a wood floor's useful life is over, it's completely biodegradable.
Is recycled wood flooring available?


Yes. Wood salvaged from a variety of sources, including old barns and factories, is a popular design trend. Wood recovered from riverbeds is another growing segment of the wood flooring industry. Logs that sank during logging operations years ago are being recovered by a number of companies and used to create truly unique flooring. Today's only significant source for heartwood from long-leaf pine is through reclaimed timbers from warehouses and factories constructed during the late 1800s and early 1900s. Chestnut, hemlock, poplar, walnut, and cypress are other options.
Learn more about the environmental benefits of wood flooring.
Eco Flooring Zero Voc
What are VOCs and why are they important?

According to the U.S. Environmental Protection Agency, volatile organic compounds (VOCs) are the gases emitted from certain solids or liquids – some of which may have short- and long-term adverse health effects. VOCs can pose a wide range of health risks. Depending on the level of exposure and length of time exposed, one may experience adverse symptoms such as eye, nose, and throat irritation as well as dizziness and headaches. Long or repeated exposure to VOCs can cause damage to the liver, kidneys, and central nervous system. To learn more about the health risks associated with VOCs, click here.
There are a two exciting products on the market today that contain Zero VOCs are suitable for your wood floors.

Rubio Monocoat
A NATURAL FLOOR FINISH
Monocoat all-natural oil wood floor finishes are plant-based, VOC-free and completely non-toxic oil finishes of extraordinary durability. Available in clear finish and more than 30 color finishes, all apply evenly in a single coating. All Monocoat finishes are easily maintained, and provide a subtle lustre that reveals and complements, rather than covers, the natural grain and patina of the wood.
A REVOLUTIONARY TECHNOLOGY
Monocoat adheres with the first microns of wood by molecular bonding. As a result, Monocoat Natural Oil can cover an average 400 sq. ft. of floor per liter. And because of molecular bonding, no surface film can form, and no variable saturation can occur. Not only is a second coat not required, the finished wood will not accept a second coat. The same action protects against overlaps and color variance and causes the process to complete in one coat.
EASY TO TOUCH UP
Monocoat Natural Oil finish bonding technology allows local touch up of damaged areas or scratches, because only the free wood fibers will take the touchup coating.